Teaching in English (Part 2)
Dozent_in:
Lorraine Mannion
Standort:
Universität Potsdam
Koordinator_in:
Benjamin Klages
Datum, Zeit:
19.07.2019, 10:00 - 17:00
Themenbereich:
Lehren und Lernen (16 AE)
Min. Teilnehmer_innen
8 Pers.
Max. Teilnehmer_innen
16 Pers.
Beschreibung
---
This workshop will help improve the quality of lecturer-student communication in class by giving lecturers the tools to deliver more confident and effective teaching in English. Participants will analyse and review their current teaching practices and, through micro-teaching practice, improve their oral and pedagogical skills. Some of the linguistic aspects of Teaching in English I will be integrated into the workshop so it not required to complete the first part to attend this workshop.
Target Group: Participants with at least intermediate-level English who wish to improve their oral production skills.

To evaluate your level, please see:http://en.wikipedia.org/wiki/Common_European_Framework_of_Reference_for_Languages

If you have further questions about your level, please contact lecturer at info@lorrainemannion.de

Important: As mentioned in the announcement please bring a short presentation (saved on a USB stick) or seminar excerpt (in English, if possible) to the seminar.
Wichtig: Bitte bringen Sie, wie in der Ausschreibung angekündigt, eine für das Seminar vorbereitete Präsentation (wenn möglich in Englisch) auf einem USB-Stick mit.
Arbeitsform
Individual, pair and group work, plenary discussions, exercises, feedback, exchanging views and experiences, voice recordings on request.
Ziele
---
Vocabulary for academic instruction
Leading discussions in class
Pedagogical skills based on student-centred learning
Using handouts and visuals
Evaluating and grading, critical response
Micro-teaching practice (10-15 minute excerpt from a seminar)
including feedback from instructor and peers
Dozent_in
---

Lorraine Mannion
beeidigte Dolmetscherin/Übersetzerin. Lehrt seit mehreren Jahren an Hochschulen, Instituten und Medienagenturen.
Am Workshop teilnehmen
---
Zur Zeit ist das Einschreiben in diesen Workshop nicht möglich. (Die Einschreibefrist ist abgelaufen oder hat noch nicht begonnen.)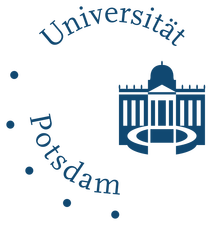 Druckansicht