Academic Writing (for Research and Professional Purposes)
Dozent_in:
Dr. Anne Hamker
Standort:
Brandenburgische Technische Universität Cottbus-Senftenberg
Koordinator_in:
Heike Bartholomäus
Datum, Zeit:
17.01.2020, 09:30 - 16:30
Themenbereich:
Lehren und Lernen (16 AE)
Min. Teilnehmer_innen
8 Pers.
Max. Teilnehmer_innen
15 Pers.
Beschreibung
---
The two-day workshop Academic Writing covers the basics of grant and scientific writing. Writing a successful research proposal or paper requires strong research skills, content knowledge, writing proficiency, and organizational ability. This course provides participants with the background, skills, and key steps necessary to compose a competitive funding proposal and a clear, concise, and effective scientific manuscript.
Developing a strong research idea and considering writing skills is as important as understanding the elements of a proposal package or manuscript. By writing and reviewing typical components of academic texts, participants learn how to outline a research proposal and manuscript start to finish.
Main objectives
Know how to develop, organize, and outline a research proposal / paper

Understand the essential components of a grant proposal / manuscript package

Be able to write a compelling abstract
Methodology
The workshop combines presentation (including video clips), discussion (partner, small group, round table), and practical hands-on exercises. Copies of checklist, writing guideline, list of useful phrases, and various sample abstracts will be provided.
Target group
Doctoral / postdoctoral candidates with no or little experience in writing research proposals and manuscripts.
Notes
Participants should think about a possible topic for a research application or manuscript (now or in the future) and should bring their current or past proposal (if they have such) as well as their laptop computer with any operating system for writing exercises.

Ziele
---
planning and organising a piece of academic text and its paragraph structure
knowing the importance ofintroductions and conclusions
writing a topic sentence
developing ideas and arguments
improving one's academic lexis
summarising and paraphrasing
Dozent_in
---

Dr. Anne Hamker
Professional trainer and lecturer in higher education at various universities and research institutions with a strong research and teaching background in the humanities as well as in natural sciences (biology/neuroscience).
Doctoral degree in Art History; Postdoc at Caltech, USA (Humanities and Biology); Research Fellow at HWK - Institute for Advanced Study (Neurosciences and Cognitive Sciences); Lecturer at IUB/Jacobs University Bremen, Danube University Krems; Scientific Advisor for the AoN (Association of Neuroesthetics); Research Assistant at the TU Chemnitz.
https://www.weiterbildung-wissenschaft.de
Am Workshop teilnehmen
---
Zur Zeit ist das Einschreiben in diesen Workshop nicht möglich. (Die Einschreibefrist ist abgelaufen oder hat noch nicht begonnen.)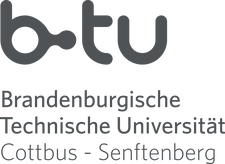 Druckansicht